Why are the NEXT GENERATION CAGES a major leap forward in cage design?
Venue operators and club officials all complain about the misgivings of their throwing cage equipment. It's either in disrepair, no longer compliant, damaged or is just difficult and labour intensive to operate. Features incorporated in the design of Thor 9 and Thor 10 hammer plus Apollo discus cages provide a better customer experience all round. Patent #9,889,366 B2 (USPTO)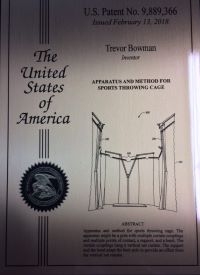 Value to Venue Owners
The high wind rating up to 90 km/h reduces the amount of time spent raising and lowering the net. The unique pole structure reduces the incidence of implement impact and thereby reducing net damage and pole damage. Reducing the number of poles and offsetting them from the net guide ropes makes it difficult for the net to be tied back. The correct net position provides the correct safety throwing zone and reduces the risk of injury. The uniqueness of the cage will draw attention and publicity to any venue.
Value to Club Officials
The biggest frustration for club officials is the time spent changing gate position during events. The new cages from Play Hard Sports are quick and easy to operate and also provide unsurpassed vision of the thrower. Correct net position ensures the safety zone is not compromised.
Value to Installers
There are fewer footing holes to drill and less concrete to pour which reduces costs and time. Erecting the cages can be done without the use of machinery.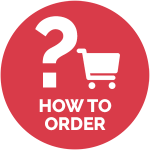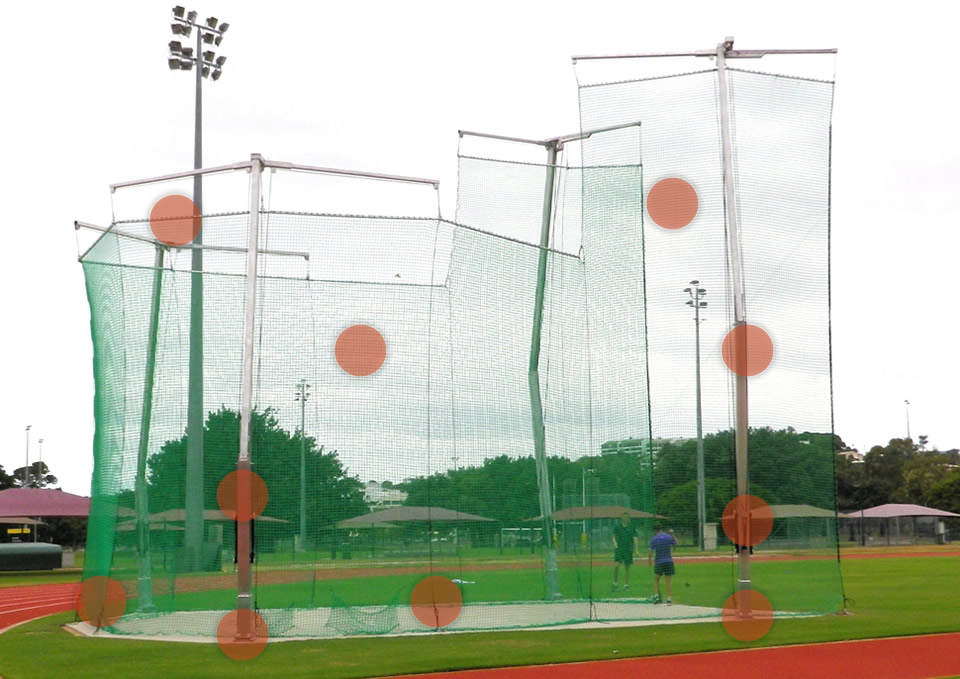 Thor 10 Hammer Cage Description
Size
10m x 2m gates, 7 metre high perimeter.
Gate pivot distance
7.0m from circle centre.
Gate edge
Rope and resin composite tube.
Gate operation
Swing arm open and closing ropes and snop hook at ground anchors.
No. of poles
4
Pole hardware
Rope disc cleats and pulley wheel.
Pole material
Combination of steel, aluminium and fibre composites.
Ground work
4 sleeves and removable hinged base plates, 14 rope anchors.
Finish
Silver (two pac paint finish optional).
Net
44mm square mesh, 5mm woven poly cord with 350kg breaking strain, black (green optional), UV stable, IAAF certified.
Net support
Net rails all round.
Ropes
8mm black woven polypropolyne.
Wind rating
Net can remain erected up to 90 km/h.
Assembly method
Poles are assempled on the ground and raised by pulley.
Manpower
2
Assemply time
6 hours
Assembly equipment
Pulleys (provided), spanners M20 (3/4") & M12 (1/2'), knife, pliers.
Compliance standard
NCAA compliant & IAAF certified.
E-05-0403